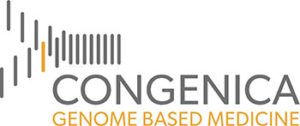 Overiew
Congenica Ltd is a biotechnology company located in Cambridge, UK at the Wellcome Genome Campus and has developed genome interpretation software. They aim to integrate genomics into healthcare by providing clinical genome analytics to support medical practitioners treating patients with genetic diseases, and thereby improving human health and personalised patient care.
Congenica's Requirement
Seneca Search was asked to identify a Sales Director in the US for Congenica within a tight timescale. Seneca Search was required to execute a search to identify, qualify, and present people as new US-based candidates as soon as possible, from the outset Seneca Search's engagement with Congenica was prompt and constructive. A detailed briefing was conducted with key stakeholders, including our Chief Business Officer (the hiring manager).
The requirements were understood and the briefing information was applied to positive effect. Within 2 to 3 weeks, we were presented with initial relevant candidates, which included the details of the eventual hire. Seneca Search's qualification of candidates was thorough and the quality of the information presented helped us to make quick and informed decisions about how to proceed with each candidate.
From start to finish Seneca Search's service delivery was committed and responsive. Most importantly, Seneca Search delivered within our tight timeline (and not only the intended hire but an additional hire for a related position!).
The search completed this successfully within 9 weeks. Congenica will definitely use Seneca Search again.
Your hiring need is unique, with specifics and nuances that must be acknowledged, uncovered, and understood from the outset. So Seneca's proven approach will elicit a breadth, depth and quality of detail to set up your search assignment for success.
You're looking for a fresh approach to how Senior Talent is located and attracted into your organisation. If would like to discuss with Seneca Search your organisations Talent Acquisition needs, please contact 01223 597819 or email Andy Wire on andywire@senecasearch.co.uk.